Making Monitoring and Control Truly Accessible
IoT
From the Field Data to Business Information
The Internet of Things is the widest network being deployed that interconnects devices and the Internet to collect and share data about how they are used, and their environment, letting those devices be controlled in innovative ways.
This new way to connect to devices and gather data allows new case scenarios and allows data collection from places and processes that were still not candidates for automation.
In addition to new battery technologies and device miniaturization, IoT can lead to new applications, lower CAPEX and OPEX costs for existing applications, and a new reach for business and operation insights.

Learn More
Proprietary design of Pressure, Differential Pressure, and Temperature meters.
Wireless communication through LPWAN protocols.
Battery operated with up to five years of autonomy.
Robust construction, suitable for marine environment, dust presence and contaminants.
International standards compliant.

Diagnosis And Forecasting
Learn More
A combination of proprietary algorithms, software applications and modeling is used to perform production forecasts and diagnosis over the network.
Early detection of problems or optimization opportunities will tend to maximize security, efficiency, infrastructure use and profitability; in addition, it will minimize expenditures and risk.

Learn More
Lorawan/LPWAN Network design and custom hardware supply.
Lorabox solution with multi-day field information storage and data management capacity.
AES 128 cipher security for RF device links. TLS for Lorabox.
Can be integrated with the client's current data network (wired or wireless).

Learn More
Provides customizable dashboards to access information through graphical interfaces.
Allows users to share metrics between teams.
Trends are easily tracked within a simplified interface.

Learn More
Combinates the use of a traditional flow simulator, a petrophysical model, and real-time data.
Allows users to run virtual meters; as well as models for mass balance, pressure balance, and temperature gradients, and understand the behavior of transport networks and completions.
We Create Fully Connected Systems So You Can Focus On Your Business
GOEasyFlow is an innovative, digital oil field-oriented company, with paradigm-shifting / game-changing solutions.
Learn More Four Spheres. One Mission.
Customer Centric Architecture.
LORAWAN
The LoRaWAN specification is a Low Power, Wide Area (LPWA) networking protocol designed to wirelessly connect battery-operated 'things' to the Internet in regional, national, or global networks, and targets key Internet of Things (IoT) requirements such as bi-directional communication, end-to-end security, mobility, and localization services.
LORAWAN ARCHITECTURE
The LoRaWAN architecture, has three basic levels, for each type of device and function over the network, coming from the end devices to the network server providing a secure infrastructure to deliver field data to the customer application infrastructure.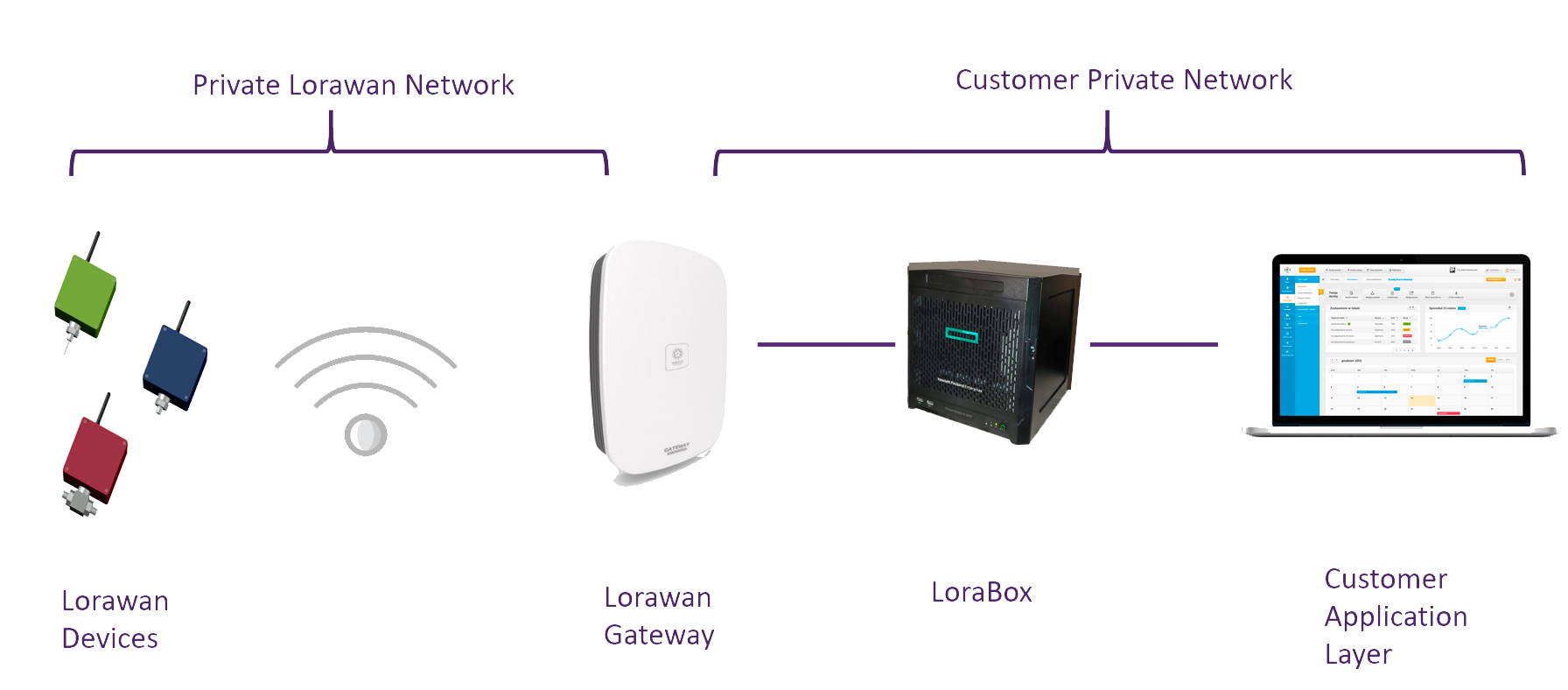 Check out what you need to get the GOEasyFlow Solution Architecture up and running!
GOEasyFlow Metering Devices
Monitoring and Control Solutions
Provides wireless remote monitoring of main production parameters:
Wellhead pressure
Wellhead temperature
Casing pressure for completion diagnosis
Provides control of the choke valve to keep an optimum flow rate to maximize enhance the oil recovery.
Allows wireless remote closing the well during the low-pressure stages to re-open when pressure is optimum.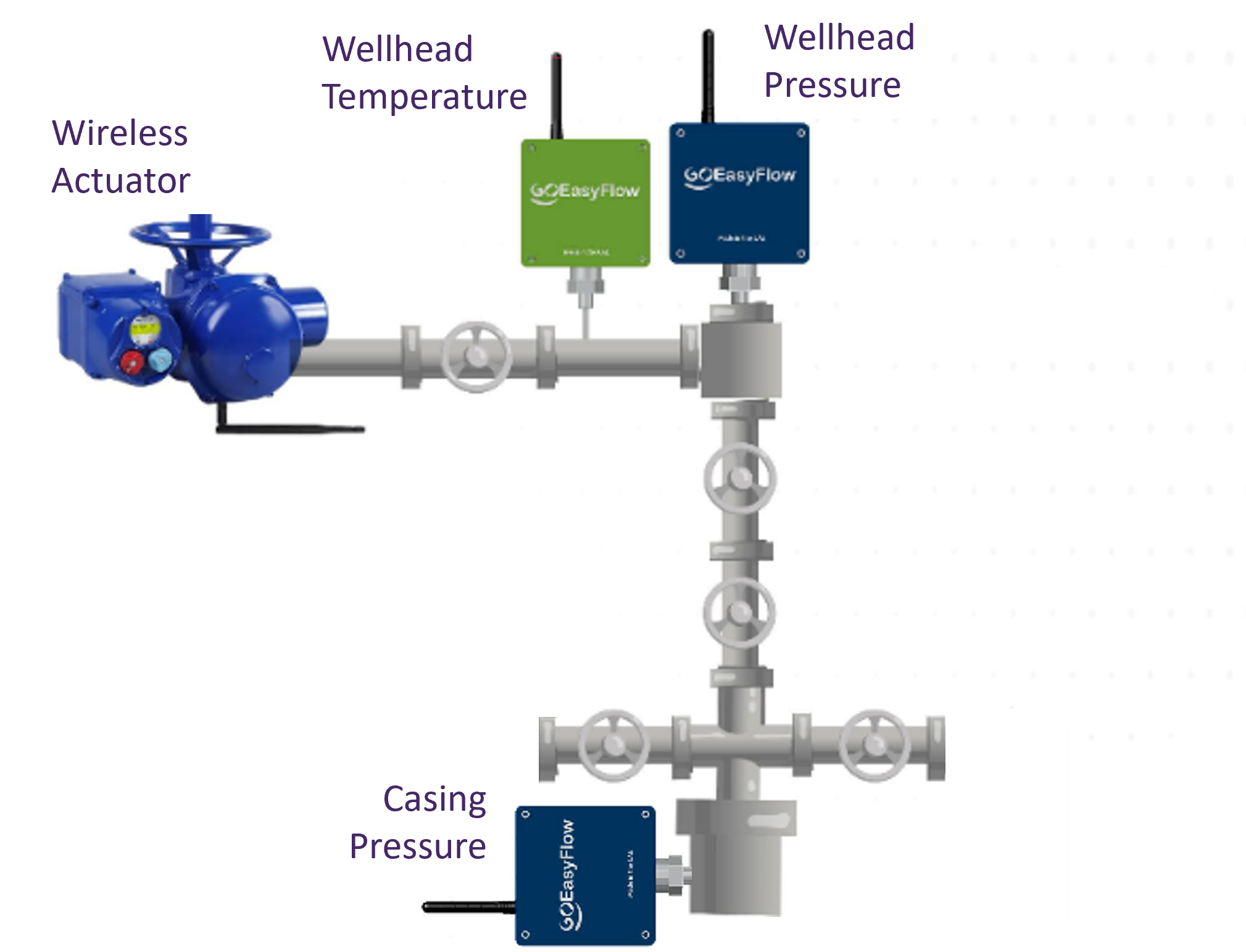 Office
Reef Tower, Office 1906, JLT, Dubai, United Arab Emirates